Apple Makes More Money From AirPods Than Top Tech Companies Makes From Its Entire Business.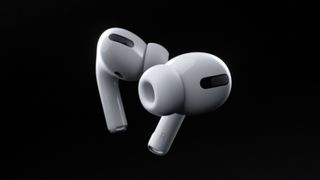 Leave it to Apple to take a commodity product (headphones) that used to be given away for free every time your boarded a plane and turn it into a multibillion-dollar business.
A new report from analyst Kevin Rooke is indicating that Apple's revenue from AirPods exceeds that of Spotify, Twitter, Snapchat, and Shopify combined.
"Imagine a startup with $12 billion of revenue, 125%+ YoY revenue growth (two years in a row), and Apple-esque gross margins (30-50%). Without knowing anything else about the business, what would you value it at? $50 billion? $100 billion? More?

That's Apple's AirPods business, the fastest-growing segment of the world's most valuable company." says Kevin Rooke in his report.

Using these growth figures, Rooke went on to say that he would not be surprised if AirPod revenue in 2020 exceeded revenue at Uber.

He bases this on his belief that sales of AirPods still have a lot of room to grow. This is due to the fact that, while the installed user base of iPhones is around 900 million, only 100 million AirPods have so far been sold.

Apple released AirPods in December of 2016. Their growth has been largely fueled by the fact that modern iPhones no longer have 3.5mm headphone jacks, requiring owners to use converters or wireless headphones instead.